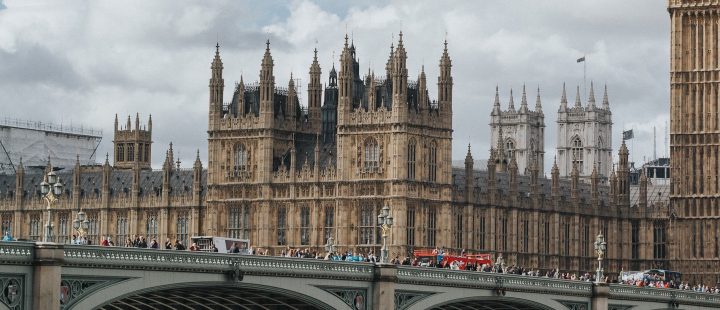 29 June 2022
Politicians hold the cards on pay
If the media has agreed on one thing over recent weeks it's this: more strikes are coming. Record inflation is squeezing the pay of public sector workers, whose wages have been held down for a decade. Meanwhile, government ministers are urging 'pay restraint' (translation: real-terms pay cuts), swimming against the tide of public opinion which believes, quite reasonably, that wages should increase in line with rising costs of goods and services. Industrial action across many sectors, we are told, is inevitable.
But it doesn't have to be that way. In the NHS, staff have set out a clear case for a substantial pay rise. We know that the report of the independent Pay Review Body is now with the government. And that therefore a decision on pay is now in the hands of politicians.
A political choice
Some will say that in testing economic times, we can't afford to give NHS staff a pay rise. But the truth is that the NHS pay award is a political decision, and a political choice. The pandemic has shown the value of our public services, and it's right that the government should honour its promises to recognise and reward NHS staff for their efforts.
Nor is it just a moral argument – a pay rise makes good economic sense. With over a million NHS staff living in every part of the UK, more money in their pockets will help to support shops and businesses up and down the country.
Investing in the NHS makes economic sense
The UK spends less on healthcare than many developed countries. Evidence suggests the NHS is relatively efficient – efforts to create an ever-leaner service may start to be counter-productive. Staff vacancies and waiting lists were growing even before Covid-19. In its wake, proper investment is needed to put our health system back on track, so that patients can reliably access the care they need.
On the flip side, underpaying NHS staff means spending more on temporary workers to cover vacancies. In 2019/20, the NHS spent £2.4 billion on agency staff, and £3.8 billion on temporary staff – a total of £6.2 billion. Investing in the permanent workforce will reduce staff shortages, and bring down these costs.
Politicians will be held to account for falling standards of care
Showing health workers that they are valued isn't a trivial issue – urgent action is needed to stem the tide of workers voting with their feet. The vicious cycle of understaffing, stress and burnout is spinning out of control as vacancies top 110,000 posts. The impact on patient care is inevitable – and has already made plenty of headlines of its own. Politicians of all stripes will know that voters will hold them to account if they fail to act.
A substantial NHS pay rise could make a real difference to the current staffing crisis, helping to boost recruitment and retention and give us a fighting chance to clear the backlog. In our recent poll of NHS staff, while one in five told us they were actively looking for work outside the health service, 80% said an inflation-busting pay rise would make them stay.
It's time for politicians to step up
Because NHS pay is decided by politicians, Members of Parliament can help turn up the pressure for NHS workers to get the pay rise they deserve. Our Early Day Motion (EDM) calls on the government to act on the NHS staffing crisis, with a decent pay rise and an urgent retention package for NHS staff.
We believe every MP who cares about the NHS should add their name. Politicians are holding the cards on NHS pay, and on the health care every one of us can expect in future. It's time for them to play their hand.
Has your MP signed? Check on the EDM page, and if not use our Take Action tools to write to them and ask for their support.