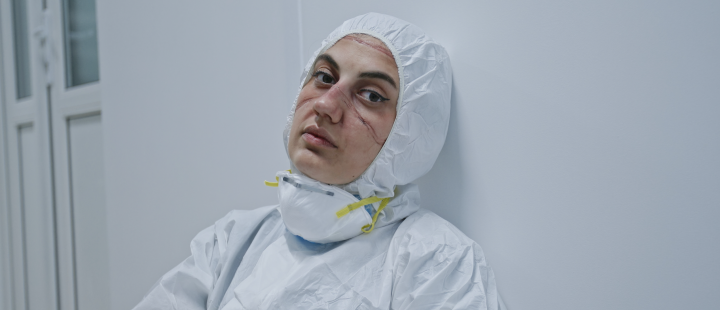 10 March 2022
The cost of not investing in NHS staff
Does anyone remember 6 October 2021? Perhaps not – if a week is a long time in politics, five months is another age. Boris Johnson certainly seems to think so. Back in October he had a vision for a confident, go-getting UK boasting high productivity and high wages.
It's a vision that's strangely absent from the government's submission to the NHS Pay Review Body. In a move that has angered staff and led to warnings from health unions of a worsening workforce crisis, the Department of Health and Social Care has recommended a pay rise of between 2-3% for NHS staff this year.
Another real-terms cut
With the government's own projections forecasting inflation will reach 6% in April, it's a brazen call for health workers, who have given their all through the pandemic, to take yet another real-terms cut in wages.
Should the rest of us really care, though? After all, many people will suffer financial hardship through the cost-of-living crisis. But perhaps if you, or one of your loved ones, is among the six million and rising who are waiting for treatment, you might wonder what this says about the government's priorities.
Workforce crisis
The NHS in England has around 100,000 vacancies. That's somewhere in the region of one in ten posts. In some areas, like maternity services, the shortages are even worse. It's leaving staff burnt out, exhausted, and unable to deliver proper care – let alone tackle the biggest backlog our health service has ever faced.
To most people, the answer is obvious. We need to recruit more staff, and to hang on to the ones we've already got. That means offering decent pay and conditions, and sending a clear signal to our skilled and dedicated NHS workforce that they are valued.
Pay us to retain us
Make no mistake, Boris Johnson understands the link between staff shortages and pay. Back in the autumn, he lectured private sector bosses who were struggling to recruit that they needed to start paying premium wages.
So what's different now? Does it matter less that someone can get a hip operation or an early cancer diagnosis than a frothy coffee? Few are likely to agree. But as understaffing and burnout shoots up while wage packets go down, more NHS staff will opt for better paid, less stressful jobs elsewhere.
Paying the price
Holding down wages in the health service won't halt inflation. But choosing not to pay NHS staff what they're worth will cost every one of us. As more staff leave, we'll end up paying more to plug the gaps with agency workers. And as the workforce crisis deepens, every one of us who relies on the NHS for high quality, compassionate care will pay the price.
The good news is that this isn't over. Not by a long shot. Last year, public outrage forced the government to abandon its insulting 1% pay proposal. So now, it's time once again to speak out. It's time to tell Boris Johnson to step up. It's time to stand #WithNHSStaff and show they are valued.
Visit our Take Action page for tips on how to write to your MP and share your support on social media to get friends and family on board with the campaign.
Together, we can get back the vision of a better future.